How to Find the Right Reefer Repair Shop near Your Location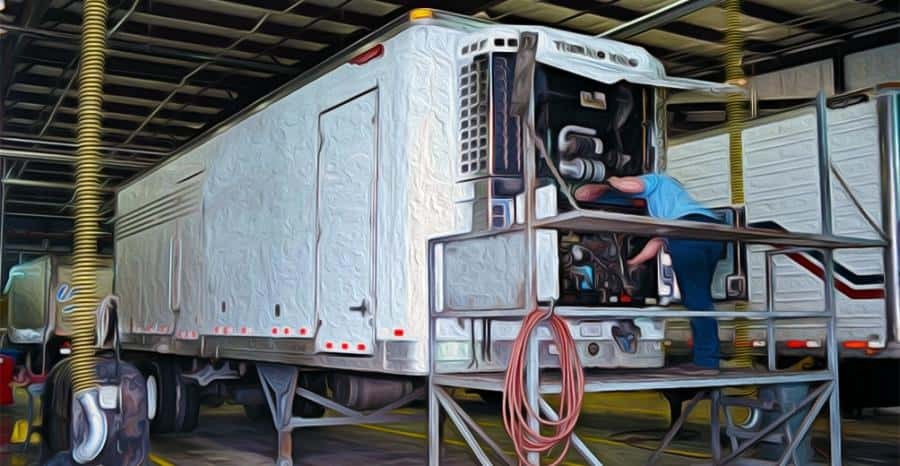 Reefers are trucks with refrigerator systems. A refrigerated semi-trailer is a truck designed to transport cold chain products. Reefers all contain refrigeration units. Reefers are equipped with removable panels called vent doors that help with fresh air ventilation. The clearance lights indicate the dimensions of the trailer when it is viewed from the front and the back. The over side-rails is simply a long metal bar that runs the length of the top side of the reefer. The rear reflector reflects the light at night to make other road users aware of the vehicle. The rail beam below provides support to the length of the lower case. Semi trailers have supporting legs to operate smoothly in a flat area. The second leg of the reefer is guarded by a part of metal called the sand shoe. The front end of the reefer is marked by a light reflecting device called front reflector. Reefers are typically used for moving heavy goods which require temperature-controlled transportation. Our range of services include repair and fixes of all transport refrigeration accessories including truck, trailer and container along with cab air-conditioning. In general, reefers can maintain temperatures within the range of -85 to 104 degrees Fahrenheit. A reefer is an intermodal package which is used in intermodal goods carriers that is refrigerated for the transportation of temperature load.
Whether you are looking for any Reefer repair shop or you want to get to a service station, Breakdown Inc can help. Breakdown Inc is the most reliable search tool to find truck fix shops, trailer auto shops, reefer mechanic shops and 24 hours towing service details in just some seconds along with the shortest routes possible anywhere in the USA. We believe our clients are our biggest asset. Our goal is to provide you the best service when it comes to trucks and trailers services. We dream to achieve this by our efficient search tool built with a sense of pride and honesty.
See some Services:-
Thermo King Reefer Repair
Carrier Reefer Repair
Truck Repair
Mobile Repair Service
Pickup and Delivery Service
Electrical Systems
Reefer Coil Washing
Fleet Maintenance
Interior Truck Detailing
Heavy Duty Truck Repair Services