Emergency Roadside Breakdown Safety Tips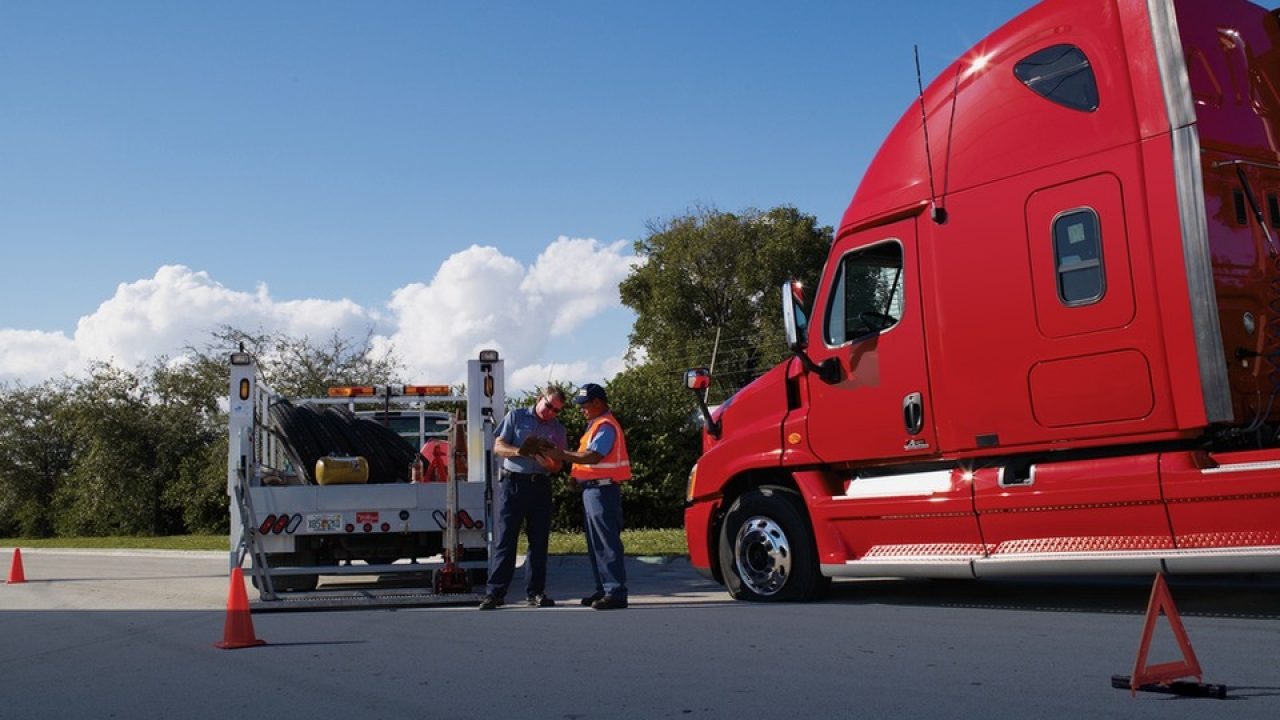 Breakdowns aren't something anyone wants to happen, but if you're stranded on the side of the road, don't freak out. Truck Breakdowns are overwhelming and finding truck repair shops becomes the biggest concern for truck drivers. Breakdown is heavy on every driver, stuck at a standstill, fleets spending more time on a single job, customers wait longer for deliveries and both parties lose productive time. At this moment, driver and equipment safety becomes a major worry in addition to these difficulties. It's critical to know how to manage breakdown scenarios in order to protect yourself and your assets.
While you wait for help, you can safeguard yourself and your vehicle. To keep safe, follow these six guidelines:
1. Get off the highway
Find a safe place to pull over when you first notice a problem with your commercial vehicle. An emergency breakdown lane or other open spot is preferable, but getting out of traffic is the most vital thing. By pulling aside, accidents are avoided and mobile truck repair near me or the emergency roadside assistance can locate you easily.
2.Make yourself noticeable
Once the vehicle has been removed from the road, make sure it is readily visible to other vehicles. Turn on the warning lights, turn on the parking lights, and, if possible, raise the hood. Only place red warning triangles outside if you are confident that it is safe to do so. These precautions alert other drivers to your presence and make it easier for emergency 24 hour truck repair servicers to locate you.
3.Carefully exit the vehicle
Exiting your commercial vehicle should always be done with prudence. To make it easier to dodge traffic, you should exit through the passenger side door. If you feel unsafe, don't get out of your vehicle until the truck repair service provider arrives; instead, stay inside and fasten your seatbelt. If the engine begins to smoke, get as far away from the truck as possible and dial 911 to notify fire crews.
4. Use Breakdown Inc to find the nearest service
As soon as it's safe, open Breakdown Inc, choose the service you need and your location, locate the truck trailer repair shops near me in seconds.We realise how stressful an emergency breakdown may be, which is why we built an app to assist you in your time of need. Breakdown Inc. takes pride in providing you with accurate and dependable information in order to get you back on the road as soon as possible.
5. Stay off the road
Being hit by passing vehicles is one of the most dangerous aspects of a roadside breakdown. You should always stay as far away from the road as possible to avoid this. Because crossing traffic or standing next to a truck can be dangerous, you should either stand behind a barrier or move away from the road.
6. Wait for assistance
Regardless of how critical the problem appears to be, you should always get professional help before attempting any repairs. Don't try to flag down other vehicles or accept assistance from passing cars; roadside assistance crews have the skills to get you back on the road quickly and safely.
Keep in mind that each breakdown is unique, so proceed with caution if any of these suggestions make you feel unsafe. If the situation appears to be dangerous, don't hesitate to call the cops. Use Breakdown Inc. to find a dependable emergency roadside service use or Breakdown Inc Mobile App , find your results quickly with reliable information. Download Breakdown Inc. for your emergency truck repair and minimise the stress of emergency repairs.