Preventive Maintenance Will Keep Your Truck Running For Long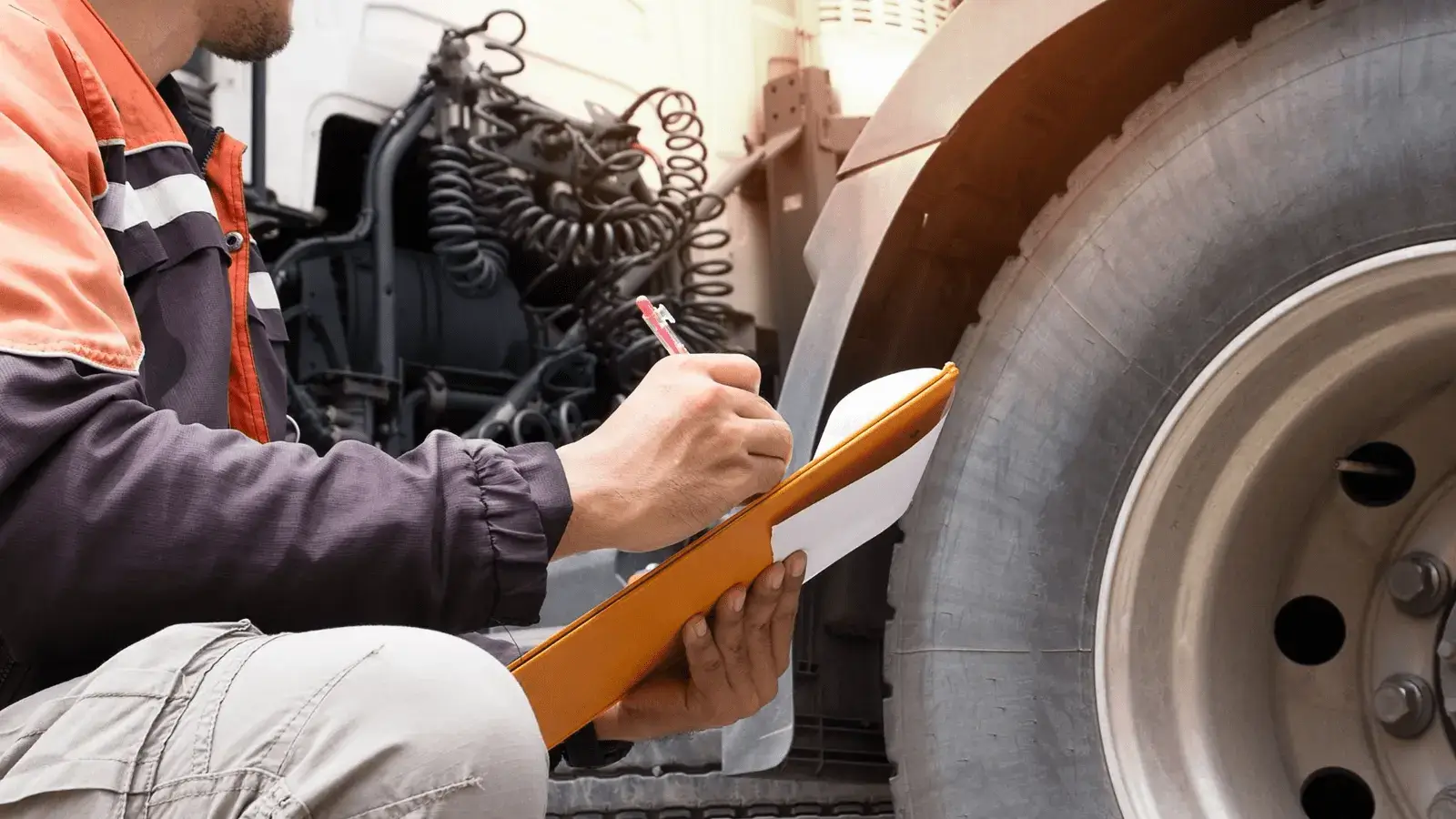 A healthy driver and a serviced truck are a match made in logistics heaven.
You go to the doctor and get a medical check-up regularly to ensure that you are healthy, don't you? Well, that's exactly what your truck needs for a long and strong life too. Not at the doctor, of course, but at a truck repair shop with professional mechanics or you can be the one to inspect your ride!
A regular inspection and maintenance of your commercial motor vehicle, which is called Regular Maintenance or Preventive Maintenance, is important to ensure that your truck is in good shape for the journey. Any breakdown while on the road can be cumbersome and stressful, so avoiding such situations is the best way to deal with them.
Continue reading to learn how you can easily keep your ride in the best shape possible for the long haul, reduce chances of truck breakdown by a huge margin, avoid lengthy repair bills and save money in this period of high inflation.
Understanding Preventive Maintenance and Why It Is Essential
Preventive maintenance is more than just an inspection of your equipment. It encompasses a complete strategy of making sure the trucks or trailers are always at their peak position so that their consignments are delivered without spending extra time, labor or money on an unexpected event at an unfamiliar location. Downtimes due to equipment failure are to be avoided.
The need for preventive maintenance is mainly due to the fact that truck repair costs after a breakdown are immensely high and fixing a vehicle that weighs more than 26,000 pounds is not convenient. For instance, the diesel engine repair of heavy-duty trucks can cost around $60,000 or more. Thus, regular maintenance is similar to an investment in your vehicle. You save costs and effort by avoiding whatever huge damage can be averted by some simple checkups of your truck, fixing the little things that you might otherwise ignore.
The Basics of Preventive Maintenance
Small steps can make a huge difference. You can guarantee the reliability and soundness of your truck by performing simple tasks, which are listed below, or get them done by a professional mechanic even though you, as a truck driver, should be able to perform them yourself.
Change Engine Oil and Oil Filter Regularly: It is advisable to get your oil filter changed when you get the engine oil changed, which should happen every 3 to 6 months depending on the weight, change in weather conditions, and how much distance your cover to deliver your loads. It will help your engine run smoothly.
Change Fluids and Check Fluid Levels: Always keep a check on the fluids in your vehicle - engine oil, coolant, radiator, transmission, brake, power steering, windshield washer, and other underhood fluids. It is a matter of only a few minutes. Note down the levels so that you know when they need a change. The fluid levels will depend on how many miles you drive, the weight of your cargo, and the type of roads you drive on.
Inspect your Brakes: You must examine your brakes frequently and change them as soon as they reach their minimum wear condition. A simple way to check the depreciation of your brake system is to look for even wear side to side and front to back. This will let you know how balanced and aligned your brake system is. This is even more important if you are carrying a full load.
Check your Tires and Inflation Pressures:Depreciation on your tires can result in tire pressure problems, misalignment, or suspension issues. Any problems with your tires affect your wear and tear, fuel usage, braking, traction and load-carrying abilities. When you check your tires, also inspect the tread depth. A blowout can be dangerous and expensive, so you'd want to avoid it the best you can.
Change Air Filter as required:When an air filter gets clogged, it impedes the supply of air and reduces the amount of air coming into your engine which results in lowered power and fuel economy. Cleaning or changing air filters is essential for the smooth functioning of your engine and reduced fuel consumption in the long run.
Verify proper gearbox and clutch functions:You have to make sure that your clutch is not slipping and the gearbox is not broken. These two components suffer degradation due to heavy loads being carried and high-torque engines. Catch problems as and when they arise.
Lubricate chassis, drivetrain and slack adjusters:Lubricating your chassis provides adequate protection to the chassis which is otherwise exposed to elements like dust, temperature changes, and humidity. On the other hand, drivetrain and slack adjusters are important for power delivery and brake system, so inspecting them (but not adjusting unless required) is necessary.
Check undercarriage, exterior lighting and horn:Undercarriage damage, commonly caused by potholes, can also likely damage your gearbox so you need to keep a check on it too. When you do that, also check that none of your exterior light bulbs are burned out, and replace them if they are. Also, inspect the proper functioning of your horn!
Clean and Inspect Battery Connections, and Verify Electrical Connections:The frequency of inspecting your battery and electrical systems is not high, you can do it just once or twice a year, or more depending on the depreciation that your vehicle suffers. Remember to check them thoroughly before the start of winter.
Inspect mirrors, seatbelts, glasses and windshield wipers:You can make your own checklist of regular maintenance according to the requirements and age of your vehicle, as well as your own capabilities. You must also check the recommendations given by your vehicle manufacturer. But never forget to get these done because a truck breakdown does not simply mean a delay in delivery, it can also cause a potential safety hazard for you.
Scheduling Regular Maintenance is Your Way to Go!
The best way to stay on track with regular maintenance is to make and follow a strict schedule!
Regular or preventive maintenance is best done when you know what to do and when it needs to be done. It is important to always be aware of the state of your equipment and its requirements. A clear-cut preventive maintenance policy with a proper schedule is essential for the success of the truck fleet.
How can you build a customized schedule?
It is entirely possible for a truck driver or fleet operator to build a custom checklist and schedule for regularly inspecting their vehicle. A few simple things need to be considered when designing a schedule:

It must be noted that keeping a record of all these tasks and scheduling repairs or check-ups can be tedious and burdensome, more so if you use a pen and paper checklist or an Excel sheet. Instead, a software named computerized maintenance management system (CMMS) can be put into use to maintain track of your schedules without worrying about manually doing the same. Installing such software would also enable you to keep up with the dynamism that comes with advancements in transportation technologies.
Breakdown Inc is here to Assist You
When in doubt about your truck repair, use the Breakdown Inc App to remedy all your vehicle problems. You can find a proper list of truck repair shops near your location that provide trustworthy, affordable and high-quality truck repair services.
Breakdown Inc has a wide network of such truck repair shops in its database, spread all across the US, so that you can find assistance anywhere you want, and anytime you want. By using the app, locate repair shops in your vicinity within seconds, select the one you like and schedule a "medical check-up" for your vehicle. You will find services of all kinds - from something simple like an oil change to computer alignment, HVAC repair and hydraulic hoses for heavy-duty truck repair service.
It is better to be prepared in the beginning than scramble for solutions when the problem arises. Preventive maintenance is your friend in the long run. But don't you worry, Breakdown Inc will have you covered in both situations and you will not be left stranded on the road without any help.
Get your ride a change of oils, fix the tires, check its fluids and hit the road!